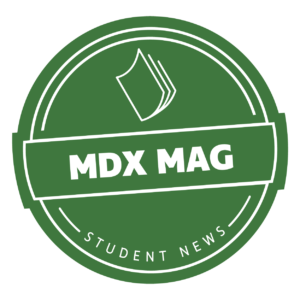 MDX Mag is the student-led newspaper at Middlesex University. It is written, designed and created entirely by students and aims to echo the voices of MDX Students all across the campus.
The content published by MDX Mag ranges from news articles to advice columns on student life, sports reports to film reviews, and other important University updates. It is easy to join the team, and any Middlesex student is welcome to become a contributor.
Due to the ongoing COVID-19 safety measures, MDX Mag is currently publishing online only.
---
If you would like to join MDX Mag, please click on the link HERE and sign up as a member.
---
[vcv_widgets tag="wpWidgetsCustom" key="WP_Widget_Media_Audio" instance="%7B%22key%22%3A%22%22%2C%22value%22%3A%22%22%7D" args="%7B%22before_title%22%3A%22%22%2C%22after_title%22%3A%22%22%2C%22before_widget%22%3A%22%22%2C%22after_widget%22%3A%22%22%7D"]