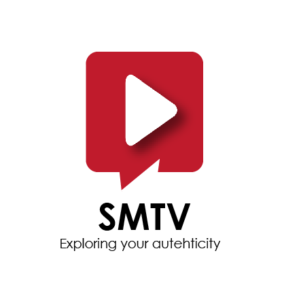 This year SMTV rebranded itself into being a platform engaging a variety of students. We're looking to collaborate closely with students from all fields who are interested in promoting their events, getting engaged in video, or maybe even having their own show in their field of interest.
SMTV, previously known as POWTV! has engaged in a variety of events throughout the years such as filming the MDXTalent Show, MDX Christmas Market and Live Broadcast on the Freshers Events. Throughout the past year, we've had numerous drop-in sessions and opportunities for interested presenters to come and volunteer in the quad and other spaces on campus.
SMTV's main vision is to promote student life and to promote students into being the greatest version of themselves, stepping into their identity and individuality with boldness. Come and create your truth, your authenticity, and share your perspective on life. I bet you'd have some unique strand-points we've never heard of before! From interviews to live streams to filming short films or promo videos for events, societies or personal ideas, you have the freedom to get as creative and as big as you'd like.
The main skills you need? A burning desire to express life and take time out to create something unique the World has never seen before, or has, but not from your perspective! We're currently forming a strong team of videographers, presenters, and post-production editors - the software's we focus on using are Premiere Pro, Photoshop, Lightroom, OBS(Open Broadcasting Software). So if you've had experience in any of those fields or if you're interested but never knew where to start, this is the place!
Regular drop-ins will be available, as well as training in the fields of interest. If you're already experienced in some of the fields, then what are you waiting for? Come grab a camera and get on shooting, vlogging, filming, creating, documenting! Let's go!
Please check out our available jobs here or email us at studenttv@mdxsu.com to find out more about how you can get involved.
---
If you would like to join The Echo please click on the link HERE and sign up as a member.
---
HEAD OF TV - VACANT ROLE
If you are interested in the role of Head of TV make sure you are a member by joining HERE then apply HERE
---