Ellie Thomas is a Kent based photographer and is currently studying a Photography degree at UCA Rochester. Now 20-years-old, Ellie started studying photography at 16, and her skill has blossomed since then. She now runs her own photography company alongside her degree, and is very versatile, doing headshots, product shoots, family photos, and more, going between using her Canon 5D Mk iV, and her Sigma 35mm camera.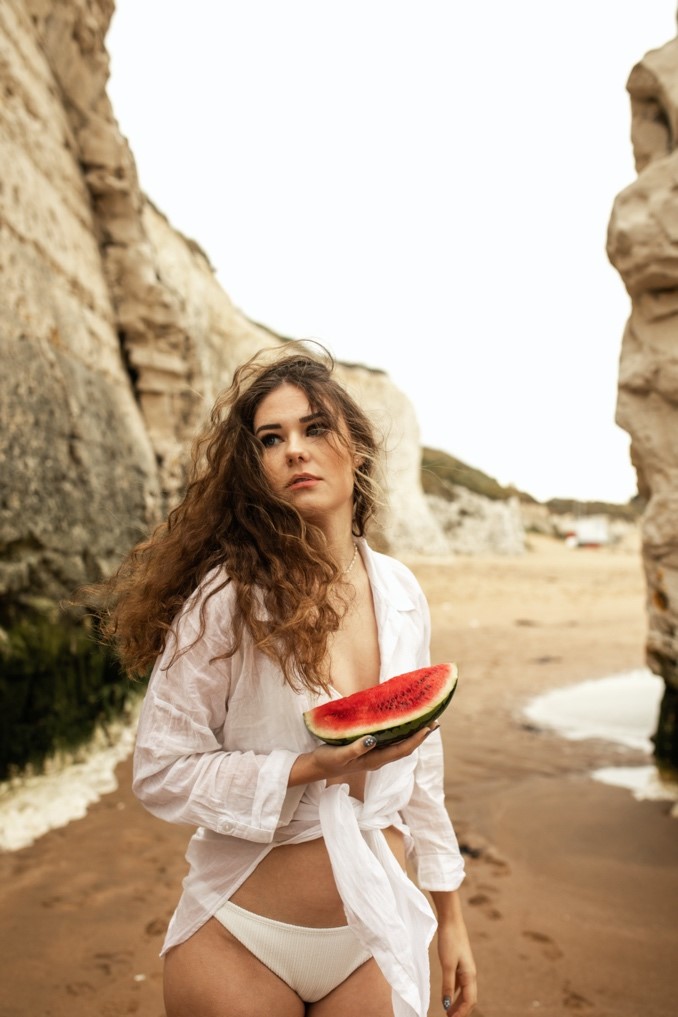 Her style is heavily portrait based, and she also enjoys shooting fashion editorials too. When styling the set and models for her photoshoots, everything is very particular, and there is not a single thing out of place. The colour palettes are complimentary to each other and to the main focus of the images. Typically, Ellie features dancers as her models, as she likes to capture a sense of movement in her images, and this adds a gracefulness, a refinement in the posing. Ellie features a number of different locations in her shoots, going from urban to rural, and this is a nice mix- being Kent-based means that London is not too far away, but also there's the option of using somewhere more natural, and she certainly uses this to her advantage. From effortless street-style fashion photography, to a more serene, calm portrait on a beach, she makes portraits work in any setting.
All in all, Ellie Thomas is a very skilled portrait photographer, and her work shows this- every image is so well-composed, and so refined. You can see more of her work on her photography page, @elliethomasphoto.
Written by: Jessica Austin